"Baby Girl" has PRS, a birth defect where her mouth and airway did not fully develop. At six months old, she has already spent more than half her life in the hospital. Her next trip to Cincinnati Children's Hospital is approaching, and while her surgeries will be covered by insurance, many additional expenses are not. So to stave off financial tragedy, we turn to Shakespeare. Kind of.
We are excited to present a hilarious, one-of-a-kind, interactive dinner theater event with a Shakespearean flair: a Fakespearean Feast! Woven around a sumptuous, gourmet dinner will be a sonnet reading competition, group singing, kazoo improvisation, prizes and more. The evening will culminate with a reading of "The Tragedy of Tragedies, or, The Life and Death of Tom Thumb the Great", a rip-roaring Shakespearean parody from 1731 by Henry Fielding, performed by a combination of experienced actors and audience volunteers.
Tickets for the Nov 5 & 7 events are $40. Seating is limited and tickets will not be available at the door, so grab yours now!
(If you're not interested in audience participation, but would enjoy just coming to watch, fear not: participation is entirely voluntary. For anyone who would like to contribute but are unable to attend, a donation option is available.)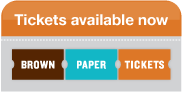 .